The Euro-P separator (slurry separator) meets even the highest requirements, manufactured in full stainless steel design with high durability of all parts in contact with the slurry.
The sophisticated rugged design allows for applications in demanding and challenging operating conditions at industrial and agricultural sites.
Please also check our YouTube Channel for some movies to demonstrate the separation system and how it works.
The separator is suited for separation of fibrous solids and particles from liquids in a broad range of applications. It goes from separating bedding and feeding remains from slurry to the separation of
digested substrates at bio-gas facilities as well as applications to separate waste-water and effluents from abattoirs, cattle markets, breweries or other byproducts in food production.
The separator is providing a high throughput at a low energy demand.
Typical Fields of Application
slurry separation
bio-gas facilities
food production
How It Works
The liquids which are going to be separated are pumped in at the back of the machine. Using the ER2 pump a homogenous slurry is provided as the integrated chopping facility of the pump and its
outstanding ability to do the agitation and pumping at the same time makes for perfect pre-conditioning of the slurry. The raw slurry flows onto the rotating stainless screen drum, the
liquid fraction runs down into a collecting tray and is discharged to the side of the machine. An overflow prevents overfilling, no readjustments to the input pump are needed (e.g. to compensate an
unsteady flow while the level in the pit is going down). The suspended fibrous materials and other solids get "squeezed out" in two steps in between the rubber-coated compression rollers and the screen drum. At the front of the machine the separated dry matter gets scraped off by a synthetic scraper from the rotating screen and slides down on the front chute.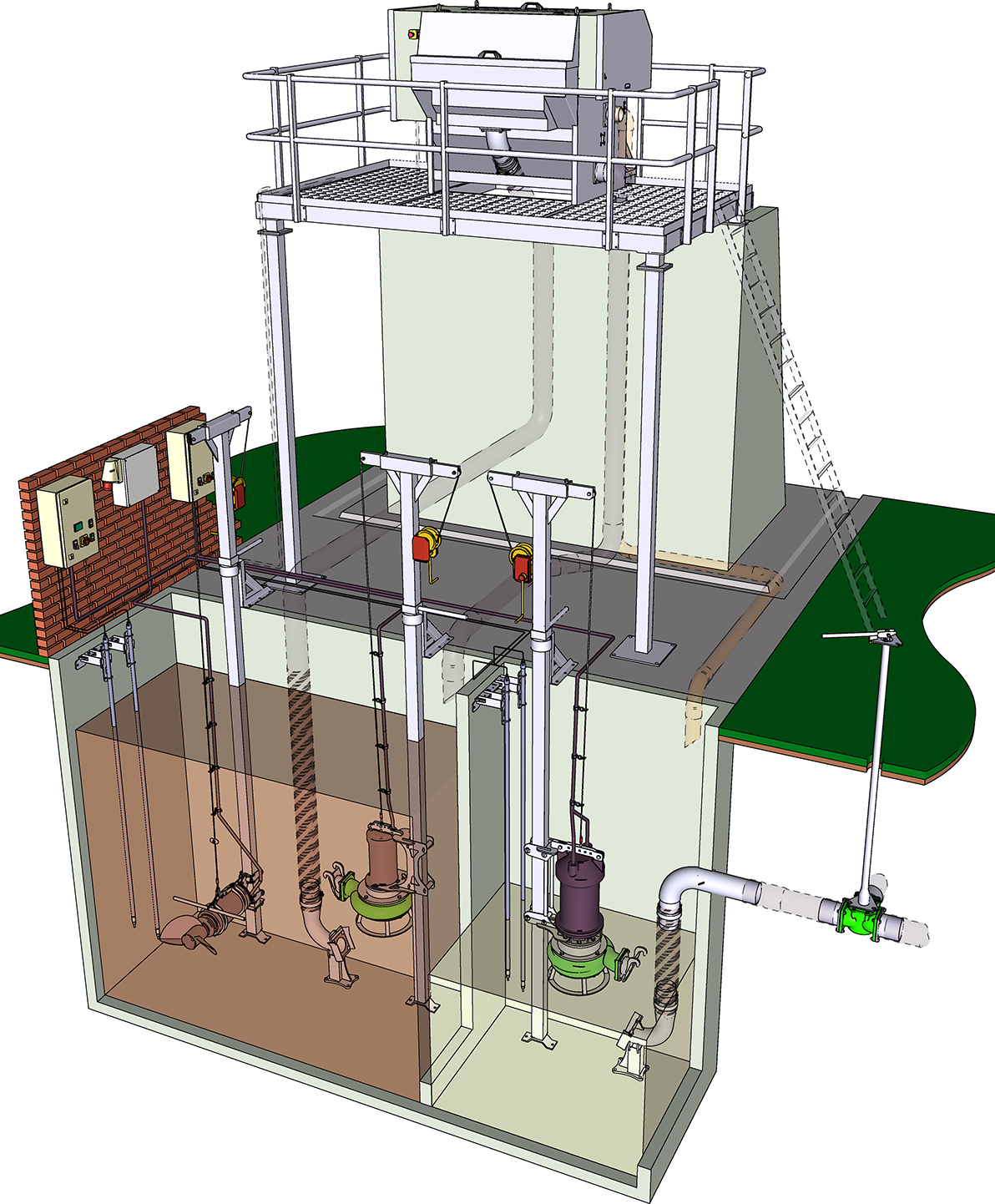 Technical Specification
| | |
| --- | --- |
| motor nominal power | 1.5 kW |
| operating voltage | 230 2~, 50 Hz or 400 3~, 50 Hz |
| inlet spigot | square flange 180×180 |
| spigot for outflow of liquid fraction | 110 mm |
| spigot for overflow/return | 160mm |
| connection for washdown water | 3/4″ |
| drive | chain-drive with gear reducer |
| compression rollers | Designed with a flexible core and hardwearing rubber coating. Rollers are spring-load mounted on a lever arm. |
| throughput | 4-40 m3/h |
| separated solids | Up to 30% dry matter content, stackable |