ER2-type centrifugal slurry / manure pump with air-cooled electric motor for stationary use as a chopper pump with mixing facility in pits and other storages.
The pump is equipped with a special valve plate to switch between the two possible operations of pumping or mixing. The agitation nozzle is pivotable 270° horizontally and vertically by 60°. Using the agitation nozzle it is possible to homogenise the slurry before pumping by stirring up floating or sinking layers.
The robust Euro-P-type impeller transforms the power of the drive into a high flow rate. The special design of the steel made impeller consists of an intake screw with hardened cutting edges to shred straw and fibres. The hefty cast-iron volute sustains even the most wearing applications and is one of the reasons for the high durability.
Basic length for pit depths up to 1.65m; all further extensions in steps of 25cm to the basic length. Special sizes are manufactured on request.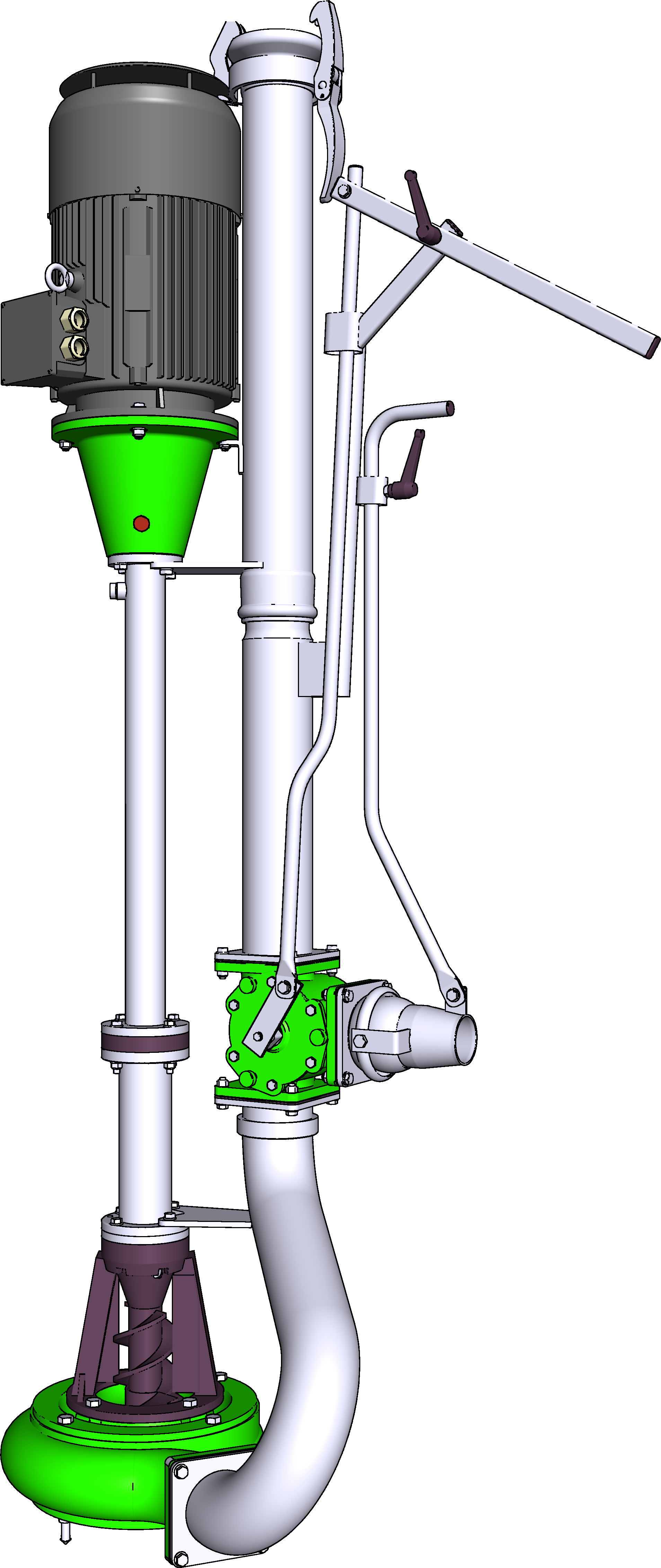 Typical Fields of Application
manure agitation
homogenisation of manure before pumping
transfer to storage tank
flushing applications
filling of slurry tankers