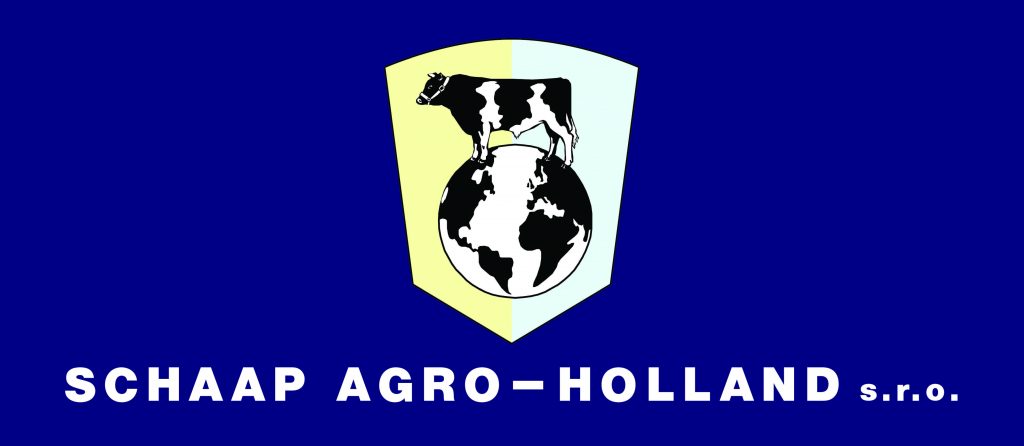 Welcome to the website of SCHAAP AGRO – HOLLAND s. r. o., a company that deals with consulting, sales and service of cutting-edge technologies for cattle and pig breeding.

The history of the company dates back to 1992. The Dutch company SCHAAP AGRO – HOLLAND B.V., established a subsidiary in Slovakia under the name SCHAAP AGRO – HOLLAND s.r.o. The main subject of their activity was the export of heifers from the Netherlands and the sale of SURGE milking technologies.

Since 1999/2000, the company has also started to focus on the supply of other technological equipment for livestock, mainly for pigs and cattle. Part of SCHAAP AGRO – HOLLAND s.r.o. about there is also a sow farm in Klčovany. The farm provides a unique opportunity to better understand the needs and requirements of farmers for the technologies they really need.

At the end of 2014, SCHAAP AGRO – HOLLAND s.r.o. moved to its new premises on a farm in the village of Klčovany.

We provide authorized warranty and post-warranty service for all sold technologies and equipment. The SCHAAP AGRO – HOLLAND s.r.o. team is looking forward to working with you.