The Fancom RONDOMAT™ 3S Nursery Feeder is a sensor-controlled automatic feeder for piglets to help ensure a smoothpost-weaning transition to grain-basedfeed. The newly-weaned piglets are given immediate access to clean, fresh feed without having to learn how to operate the feeder. This helps to reduce feed cost sand the weaning stress often experienced by piglets after weaning. The loss rate of small weaned piglets is significantly reduced. The result is optimal health with good daily growth.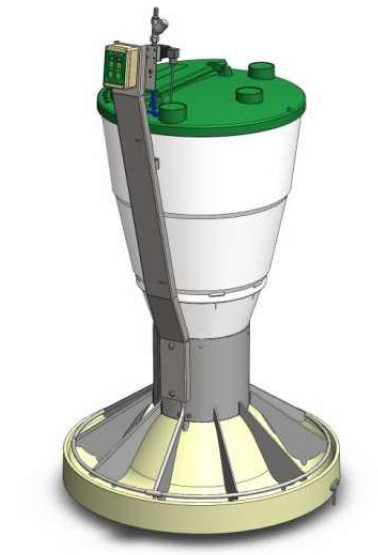 Optimal health and higher growth weight
Managers can easily adjust the Fancom RONDOMAT Feeder to one of the 16 settings to provide small amounts of feed over short periods of time to help optimize piglets' feed consumption.
This stand-alone automatic sensor feeder can dispense wet/dry feed with 16 different feed moisture levels ranging between semi-dry and liquid.
The RONDOMAT Feeder assists in preventing digestive problems by providing a feed mix that helps piglets smoothly transition from a milk-based diet to grain-based feed.
The amount of feed dispensed by the feeder adjusts automatically to the growing pigs' needs and helps them stay healthy.
Weaned pigs get immediate access to clean, fresh feed without needing to learn how to operate a feeder's agitator.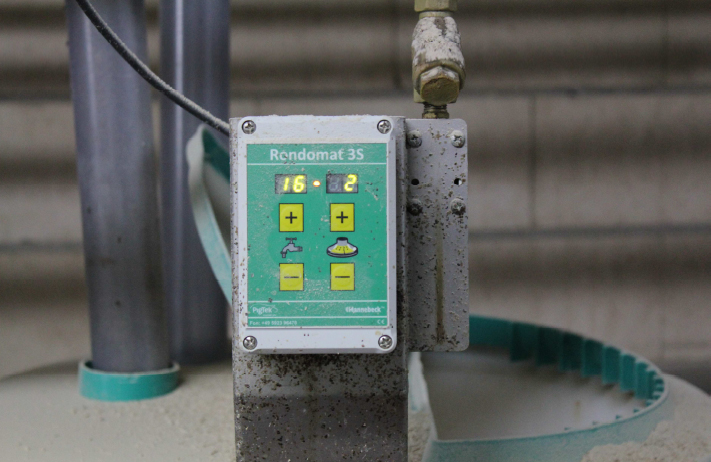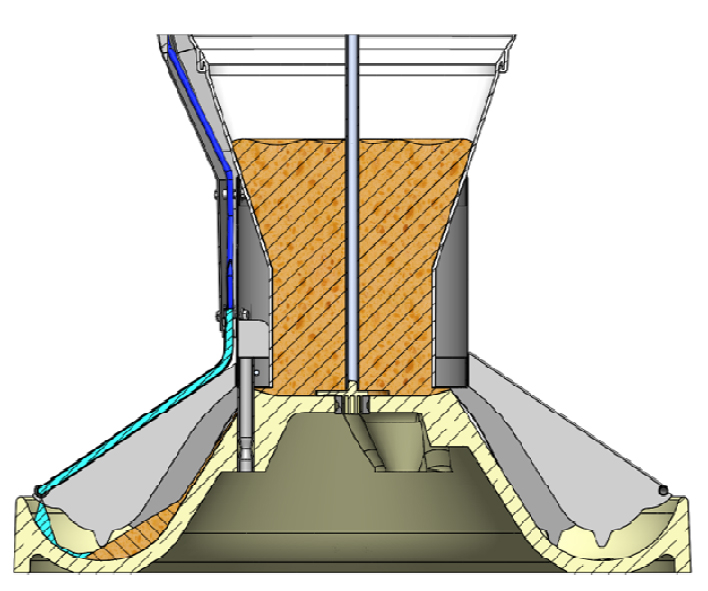 Adventages
Quick and healthy piglet growth
Prevents 'weaning-stall'
Reduces waste feed
Up to 1.23 oz (35 g) higher growth per day
Uniform piglet weight