The Silocover is manufactured from heavy polyester fabric with a synthetic coating on both sides. As a result, it can withstand manure and other aggressive substances and protects against many years of extreme weather conditions. The Silocover is equipped with an unique system of edge pipes and tension sets, which transfer the forces from the cone to the silo circumference. It is also possible to adjust the tension later. An inspection opening provides access to the silo for maintenance. The Silocover is available in a gas-tight and a non-gas-tight version.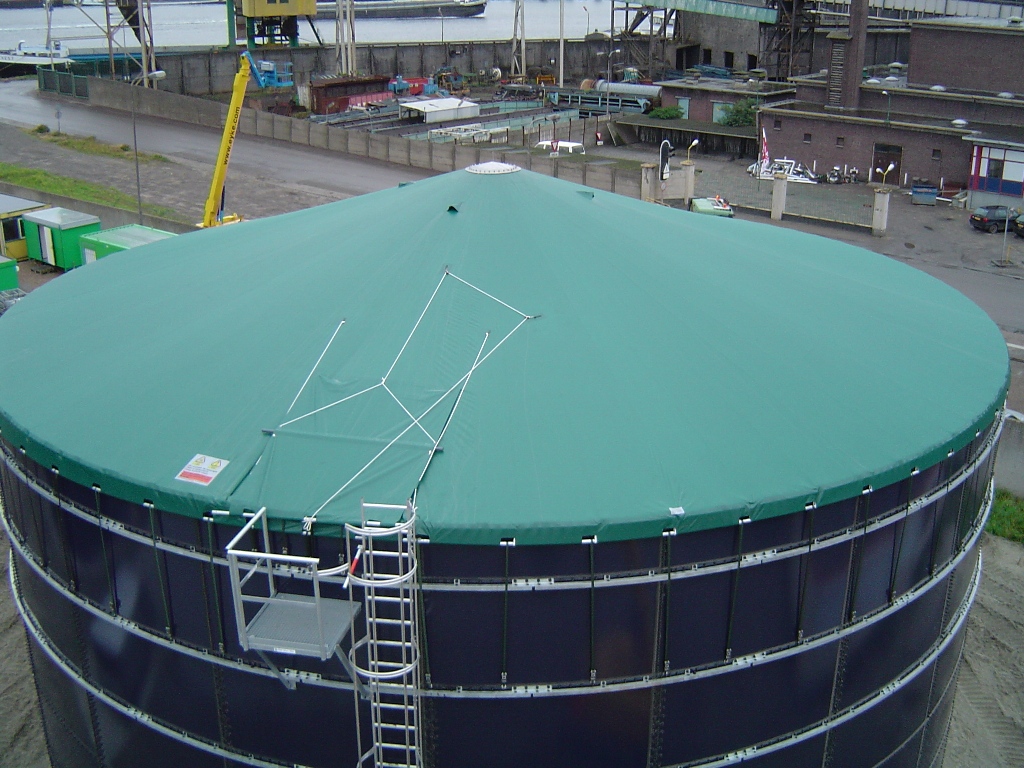 The Silocover is an effective cover that keeps your silo from releasing CO2 It also keeps rainwater out and has an unique, innovative water drainage system. It is an efficient and economical way to cover various types of silos (concrete, steel and plastic).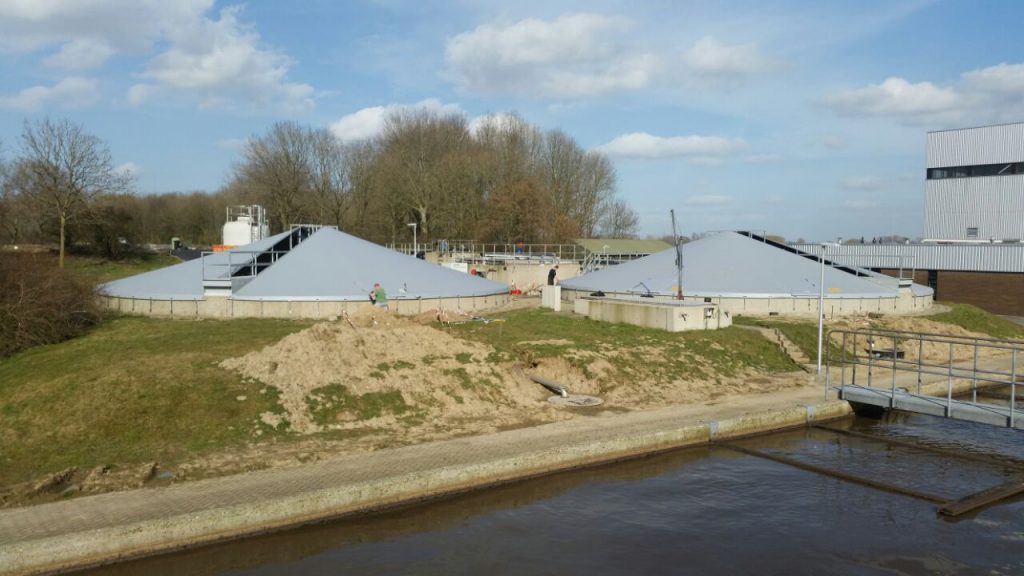 The Silocover requires very little maintenance; after a large snowfall the snow must be removed, and the Silocover must be kept at the right tension. Schaap agro Holland provides a 5-year warranty for the Silocover on material and production defects. Silocovers typically last 15 years.