Winbag is makes from a polyester fabric coated on both side and with a suitability declaration. Winbag is suitable for all nonaggresive liquids and can be used on almost any smooth surface.
The strong fabric easily absorbs the mechanical forces that occur during use of the Winbag. The most important components, such as the material, weld seams and fixing points, have been dimensioned using very generous safety margins based on strength calculations.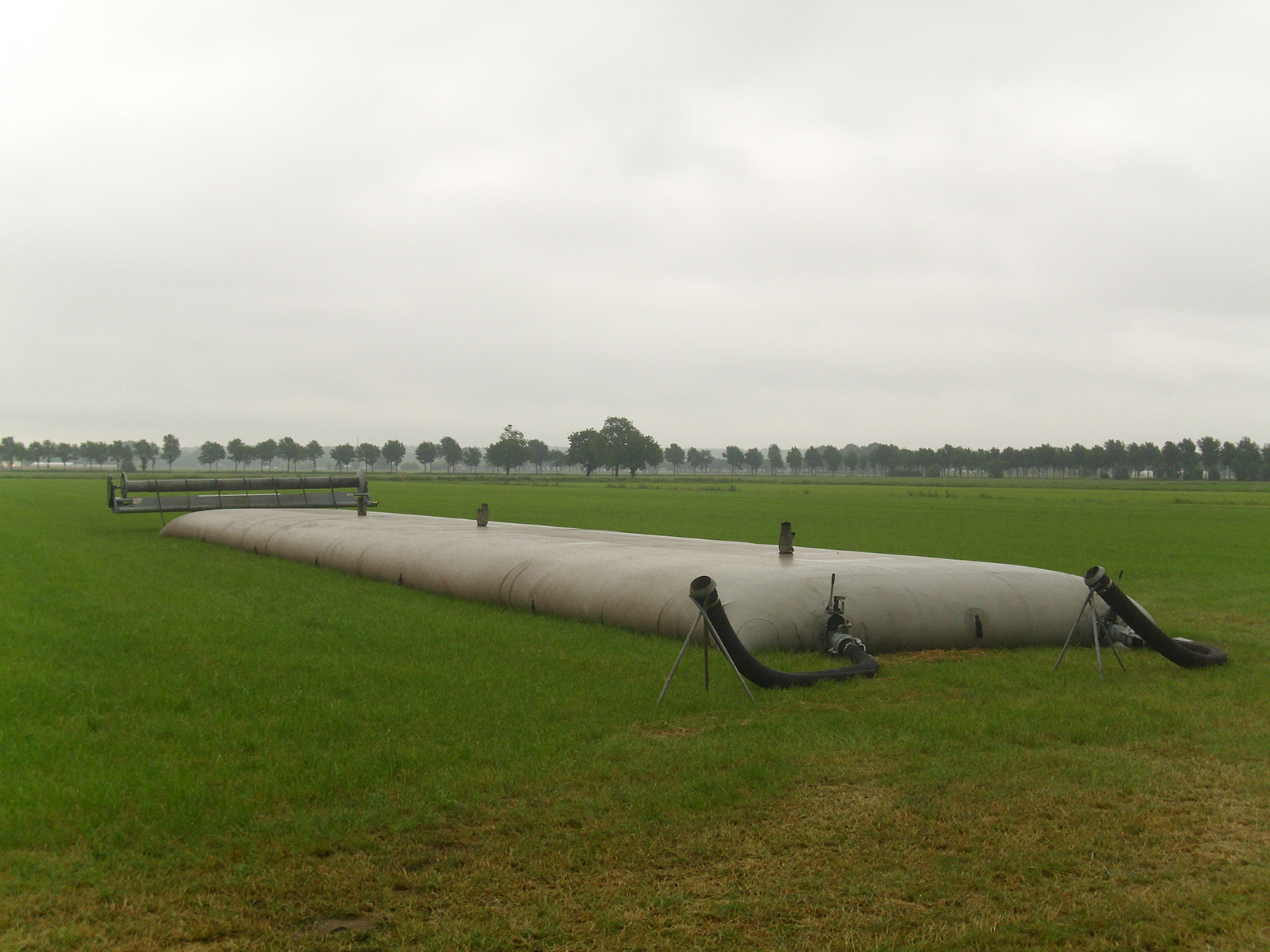 Winsystem is a device for rolling up the Winbag and consists of a trailer-mounted, rotating reeling system. The reel is hydraulically driven by a petrol engine.
The Winbag is supplied with two 6″ connections as standard.
Advantages of the Winsystem and Winbag are:
totally enclosed storage system
easy to move
rolling it up empties it completely
capacity from 100 to 200m3
In short, this system gives you a reliable, flexible and affordable storage system.
The plastics used by our company meet the toughest standards and are tested on an ongoing basis using modern methods.