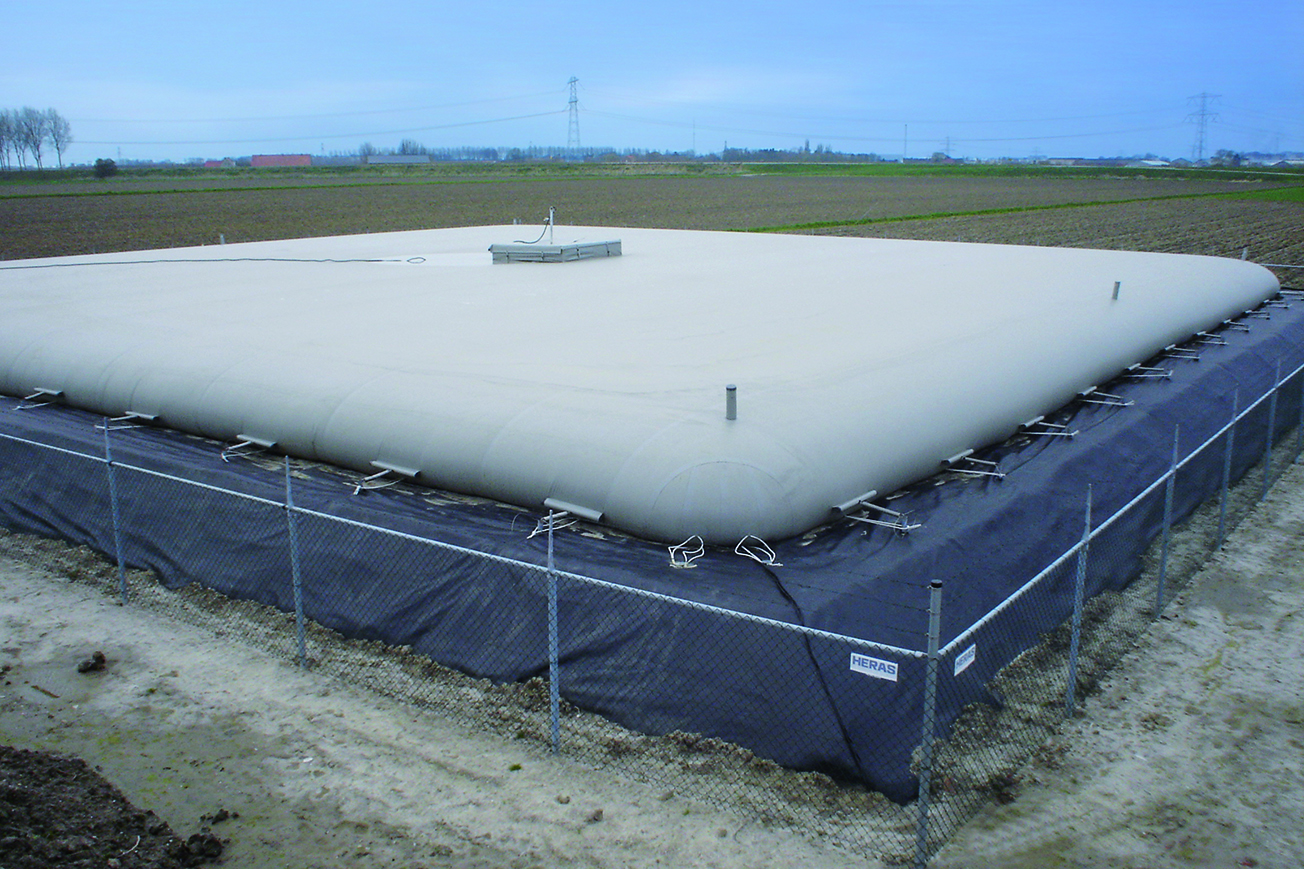 Need storage for fluids up to 7000 m3? No problem! Our Bagtank offers you flexible storage for siting on any surface.
The Bagtank is made from a polyester fabric with a high-grade plastic coating applied to both sides. This is resistant to many kinds of fluid and the effects of UV radiation. This guarantees a long service life.
Bagtank is supplied in a square or rectangular shape and, depending on the highest groundwater level, it can be installed partly below surface level. The mechanical forces that arise during the use of the Alligator Bagtank are taken up straightforwardly by the strong fabric. Based on strength calculations, the primary components such as material, welded seams and fixing points are dimensioned with very generous safety margins. The Alligator Bagtank is certified by KIWA.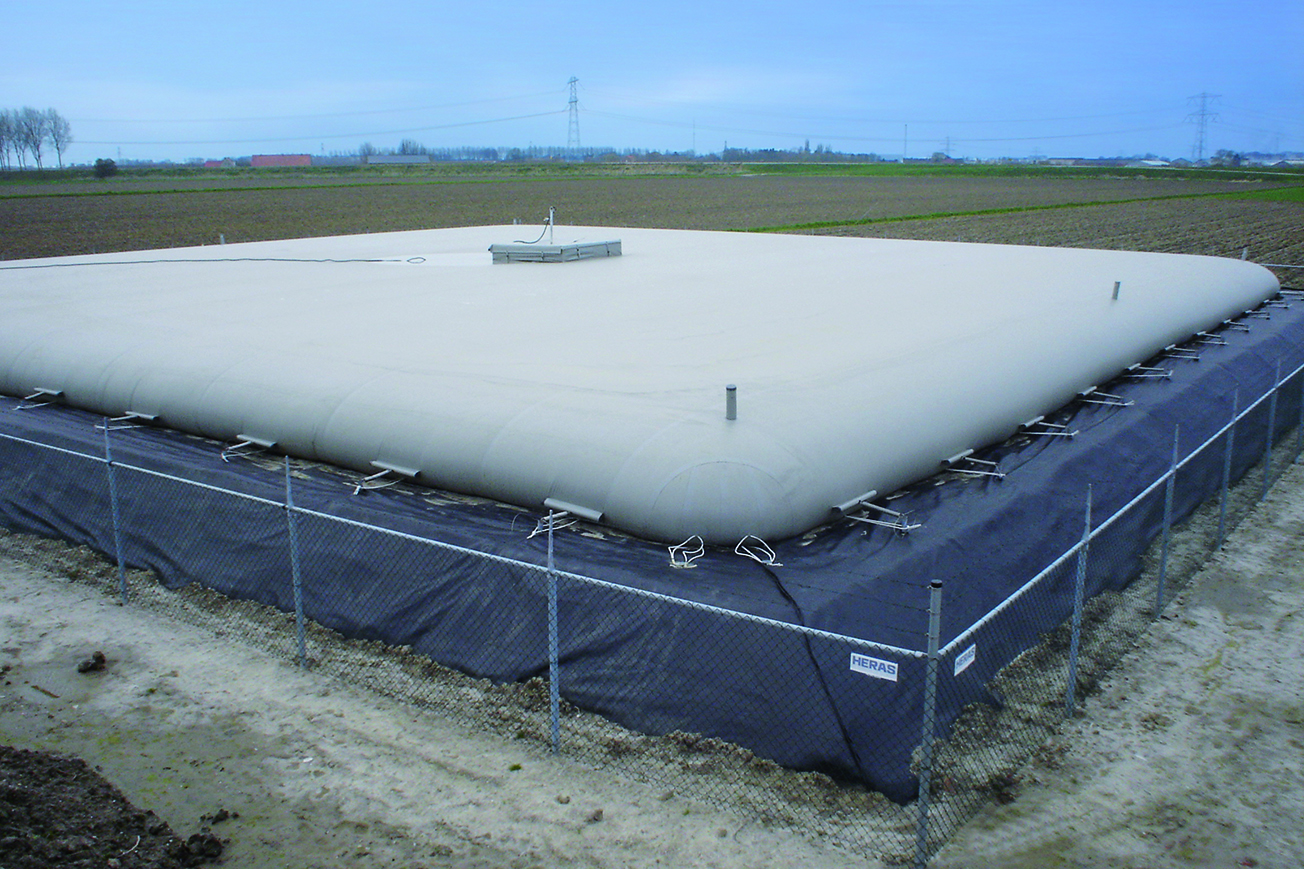 As a standard, the Alligator Bagtank features:
suction/filler pipe
valves
spillage container
air vents
closable inspection opening
If required, mixing equipment can be supplied along with the Bagtank. Various systems are available for this. Both the design and manufacture are carried out by our dedicated and skilled workforce at Alligator. This enables us to react to the requirements of any project quickly and efficiently.

ADVANTAGES OF THE ALLIGATOR BAGTANK
No expensive foundation structure needed
Inherently suitable for a weak subsoil
Forms upper and lower seal simultaneously
Minimal impact on the surrounding landscape
Sloped sides for easy emptying
The Alligator Bagtank offers you a flexible and affordable storage system