The Alligator L-tank is a storage system suitable for all, non-aggressive, liquids up to 1000 m3. The simple rectangular shaped L-tank provides the solution when a quick or temporary storage of liquid is necessary.
This flexible tank is very easy to install at any stable and leveled surface. On a hard surface a protection layer is advisable. Due to its low shape, the L-tank fits easily into the landscape. L-tank is from a polyester fabric which is coated on both sides with PVC. The reinforced material is especially suited to resist all mechanical forces which may occur during use of the L-tank. A long lifetime is guaranteed thanks to maximum stabilization against the effects of ultraviolet radiation. To store drinking water a special material is available.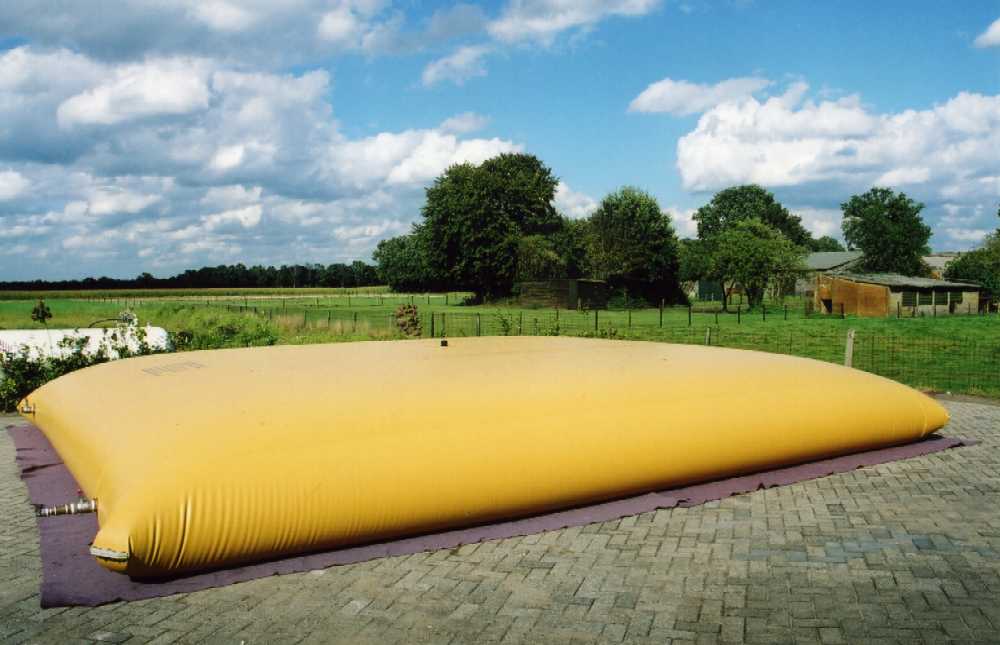 The L-tank can be provided with almost every kind of connection or valve. Albers Alligator and partners provide you with reliable advice on placing, using, emptying and cleaning the L-tank after use.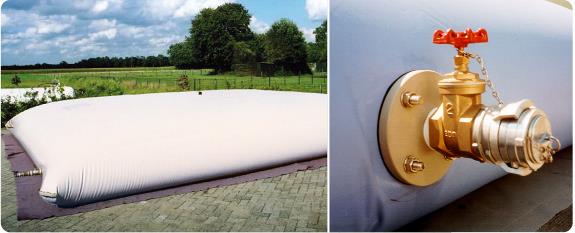 The Alligator L-tanks are supplied with:
rigid PVC strips on the corners
de-aeration point on top2 inch fill-/e
mptying tab at the front3 years warranty, when
used according to manual
Possible extra's:
protection felt
valves or tabs in almost any size
produced for potable water
company certificate