The JOZ-Tech stable cleaning robot is a fully automatic robot for cleaning dairy cattle stables. Due to its extremely high capacity the fl oors are always clean and the cows and resting boxes will stay very clean.
At times selected by you the animal-friendly Tech will scrape the dung channels very clean. The robot follows transponders, as a result of which the robot always knows where it is in the stable. The renewed position measuring module has as much as 35% more transponder detection reach. The robot has two maintenance-free AGM batteries. Charging and taking on water takes place automatically on a charging station that can be placed in the stable, out of reach of the cows.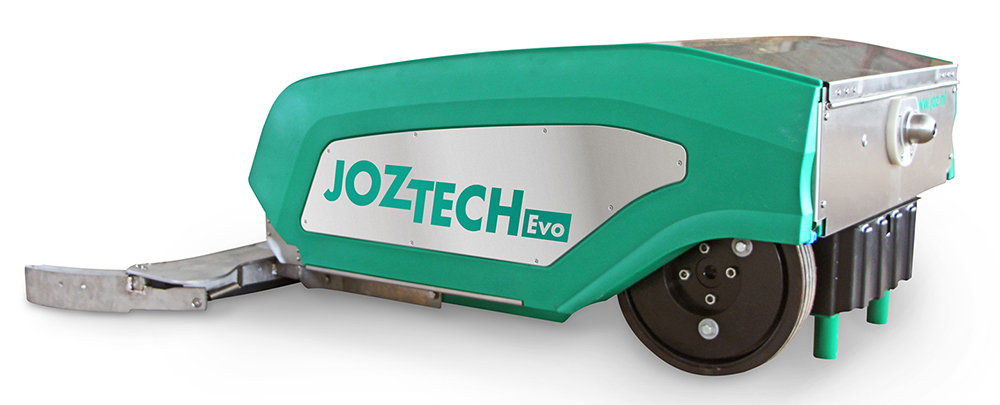 Suitable for practically all stables The JOZ-Tech is suitable for practically all resting box stables. Large surfaces like waiting areas and very wide dung channels are no problem. The JOZ-Tech has a maximum driving capacity of approx. 18 hours. The JOZ-Tech can rotate on its own axis and due to this manoevrability it is possible to even clean the narrowest of dung channels and transverse corridors well.
Advantages of JT EVO 200:

Clean and dry claws
Clean resting boxes
Labour-saving
Cleans the complete surface
High capacity, very robust