The ECVC Fan from VES is our next generation of our proven Cyclone Fan. This new generation is the most efficient 72˝ re-circulating fan available to create ECVAirTM (effective cooling velocity technology) at an amazing 80 CFM per watt. How does the ECVC Fan work? When running on high speed it creates a high speed wave of air directed across the floor. Unlike traditional panel and basket fans, the ECVC Fan produces a cooling wave of fresh air that surrounds the desired area. Now with longer belt configuration making maintenance a breeze. There is only one ECVC Fan that is guaranteed to outperform all copycats in ECV and energy efficiency. The ECVC Fan is the fan of choice for world class industrial facilities around the world.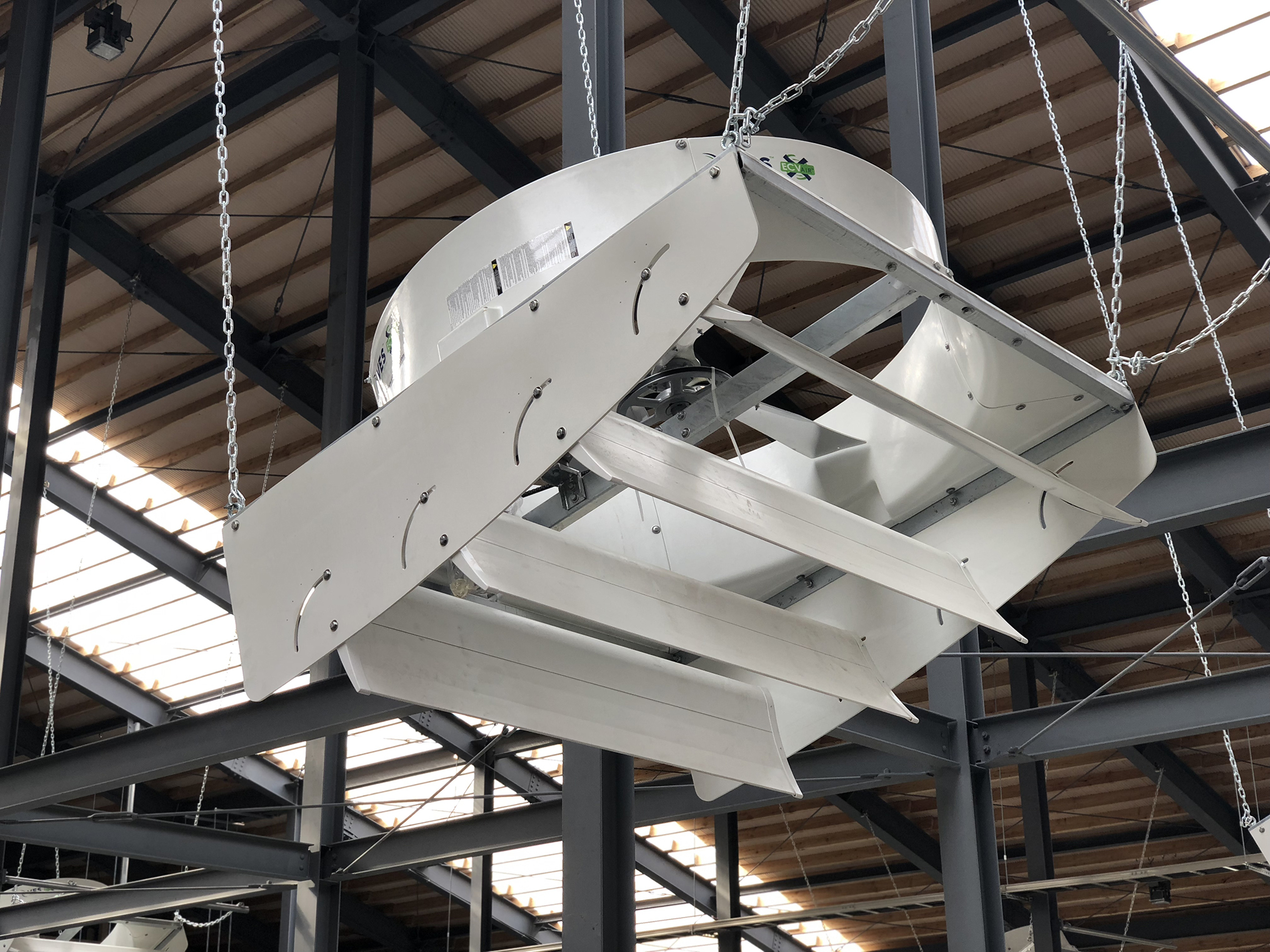 BENEFITS
The ECVAirTM Technology (Effective cooling velocity) transfers electrical energy into air energy creating an efficient linear wave of air that surrounds the cows 3600 while standing or lying.
Can reduce heating and cooling cost up to 50%
Creates an extreme air velocity for cow cooling, insect control, drying of bedding and employee comfort.
De-stratifies air on low speed covering over 15,000 square feet with minimal amounts of power.
Extremely quiet operation on all speeds.
Optional High Pressure Fogging can easily be adapted to fit the ECVC fans for additional cooling.Option Variable Frequency Drive (VFD) allows for speed adjustments to meet your exact internal environmental requirements for 365 days of the year.
Ideal for large turkey or hog buildings, greenhouses, factories, warehouses, processing plants and stadiums.